The Lotus Elise and the Maserati Ghibli definitely are not cut from the same cloth. Sure, they're both high performance sports cars, but the approach is completely different. The reviewers of Top Gear call the Lotus Elise "the sports car that still delivers the best seat-of-the-pants feel." The Maserati Ghibli, on the other hand, is built for versatility and aims at providing a blend of sophisticated features, not just high end performance.
You can find both vehicles nearly anywhere in America these days, even in the Midwestern states like Kansas and Missouri. Yet, if you're a first time owner, be sure to look up Kansas and Missouri car title loan locations before you buy. So, let's take a closer look at these two vehicles.

Performance
The Lotus Elise S has some of the fastest acceleration in it's class. With it's featherweight chassis and powerful drivetrain, it can run circles around the Maserati Ghibli. The Elise has an 1.6 Liter, 4 cylinder, 16 valve engine. It only gets 134 horsepower, but can still go from zero to 60 in six seconds flat. And it can do all this without burning lots of fuel. It's a low emissions vehicle that gets 27 miles per gallon on the highway. The Lotus Elise does have a high power to weight ratio and lots of torque for such a small vehicle.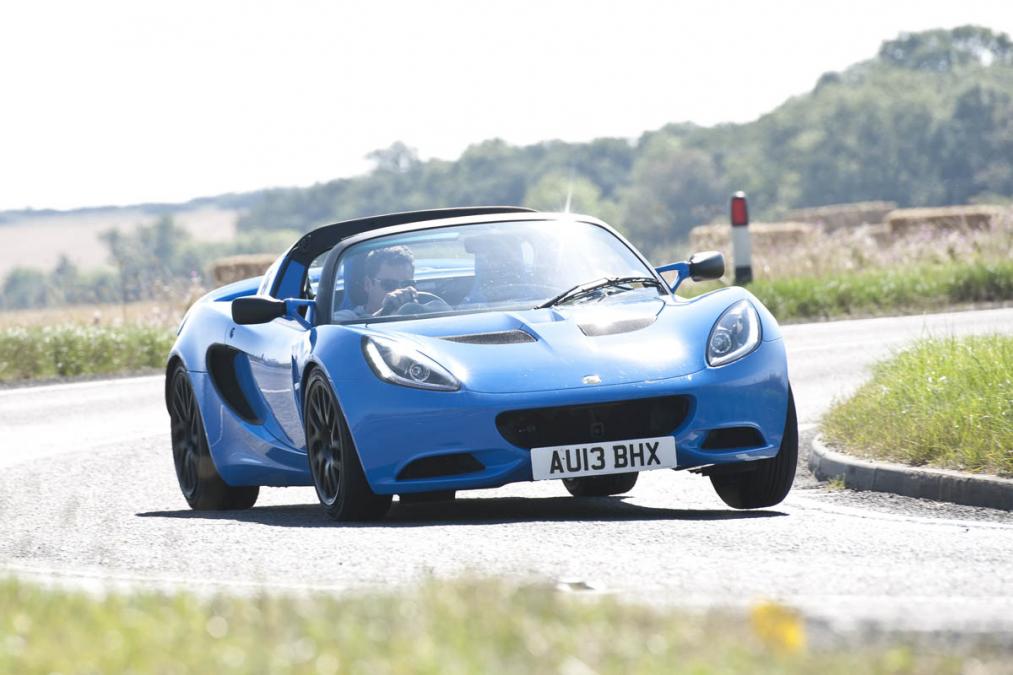 It's quick and agile, without expending much fuel. The Maserati Ghibli S has a 3.0 Liter, twin-turbo V6 under the hood that puts out a whopping 440 horsepower. The engine is supported by a ZF 8 speed automatic transmission. The Ghibli can go from zero to 60 in 4.9 seconds. It has more power than the Lotus Elise, but it needs that power to push such a heavy frame.
Handling
The Lotus Elise is sparse on interior and more focused on the driving experience. A review in Car and Driver noted that the Elise "quite possibly delivers the purest sports-car experience on the market today."
One of the reasons for such high marks is the handling. It has coaxial coil springs, double wishbone suspension, and high performance gas-powered dampers. The Maserati Ghibli handles quite well, also. It has both front double wishbone and a rear multi-link suspension. The clutch is a bit cumbersome, relying on an electronic distribution from front to rear that can leave you lacking in a quick turn.
Safety
The Lotus Elise has a few standard safety features, but it's difficult to incorporate lots of next generation features on a frame that small. It has safety zones along the frame and LED lights to make the vehicle more visible to other motorists. There are driver and passenger airbags, but no side curtain airbags.
The Elise does have some pretty impressive driver-related safety features such as servo-assisted front and rear brakes, cornering brake control and track-tuned ABS.
The Maserati Ghibli is a much larger vehicle with more room for onboard safety features. It has seven airbags to protect front, side and even the legs. The aluminum frame is supplemented by reinforced steel. There are optional systems that you won't find on the Lotus Elise like Blind Spot Warning and Rear Cross Path Detection.
Share this post with your friends!